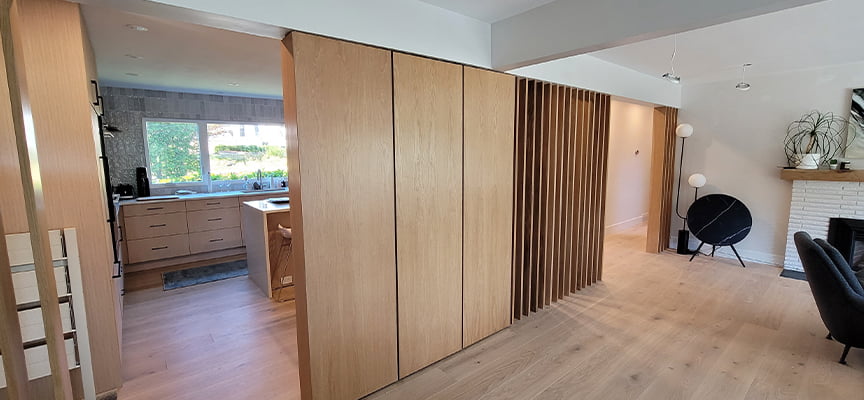 Design and construction projects require a well-coordinated approach to ensure seamless execution, timely completion, and exceptional results. Eurobuild Construction, a leading design-build construction services provider in Canada , specializes in turning dreams into reality.
In this blog post, we will explore the key steps involved in the design-build process that can help you get exceptional outcomes.
Also Read: A Guide To Selecting The Ideal Residential Construction Contractor In Vancouver
Initial Consultation And Conceptualization
Every successful project starts with a thorough understanding of your vision and goals. Eurobuild Construction initiates its design-build process by conducting thorough consultations with you to ensure a comprehensive understanding of your needs and preferences. Their team of experienced professionals takes the time to listen, analyze, and visualize your ideas, ensuring they comprehend your unique requirements, preferences, and project objectives.
Architectural Design And Planning
Once the initial consultation is complete, Eurobuild's skilled architects and designers translate your vision into comprehensive architectural plans. They consider every aspect of your project, combining creativity, functionality, and practicality to develop a design that aligns with your expectations.
This stage involves conceptualizing the layout, selecting materials, and addressing any structural or technical considerations.
Engineering And Structural Analysis
With the architectural plans in place, a team of engineers and structural experts conduct a thorough analysis. They ensure that the design complies with all relevant building codes, regulations, and industry standards. By examining the structural integrity and feasibility of the project, they proactively identify and resolve any potential challenges, ensuring a solid foundation for the construction phase.
Budgeting And Cost Estimation
Transparency is key to the perfect design-build process. To avoid surprises and ensure a smooth construction process, experts provide a detailed cost estimation and budget breakdown. This comprehensive analysis helps you make informed decisions, keeping your project on track and within your financial expectations.
Construction And Project Management
Once the design and budget are approved, the next step is to initiate the construction phase. Skilled craftsmen, subcontractors, and project managers execute the project seamlessly. Throughout the design-build process, project management techniques ensure adherence to timelines, budgets, and quality benchmarks.
Communication And Collaboration
Effective communication is vital in any design-build project. By maintaining open lines of communication, we can provide you with regular project updates and seek your input during crucial decision-making stages. Fostering strong relationships and encouraging client involvement ensures that the final outcome reflects your unique vision.
Final Touches And Project Delivery
As the construction reaches completion, focusing on adding finishing touches that truly bring your project to life becomes essential. This includes installations, fixtures, interior design elements, and any other details specified in the design plans. Paying meticulous attention to detail ensures that every aspect of your project is executed flawlessly, creating a space that exceeds your expectations.
Sustainable And Eco-Friendly Solutions
Recognizing the importance of sustainable construction practices and striving to integrate eco-friendly solutions into the design-build process is becoming very popular. our professionals actively explore options for energy-efficient systems, green building materials, and environmentally conscious construction techniques.
By incorporating sustainable practices, companies help in reducing the environmental impact of your project while creating a healthier and more energy-efficient space.
Quality Assurance And Post-Construction Support
Hiring professionals for the design-build process is advantageous as their commitment to excellence doesn't end when the project is complete. They believe in providing comprehensive quality assurance measures to ensure that every aspect of your project meets the highest standards.
Comprehensive quality assurance includes thorough inspections and walkthroughs, paying meticulous attention to detail. This ensures that your design-build project is delivered flawlessly, meeting your expectations and beyond.
Streamlined Communication And Project Transparency
Our professionals understand the importance of clear and streamlined communication throughout the design-build process. They value transparency and strive to keep you informed every step of the way. They provide regular updates and progress reports and conduct regular meetings to discuss project milestones, address any concerns, and keep the project on track.
With a commitment to open communication and project transparency, you can have peace of mind knowing that you're involved and informed throughout the entire design-build journey.
Attention To Detail And Customization
Every project is unique and deserves meticulous attention to detail. The design-build process focuses on customization, ensuring that your space reflects your style, functional requirements, and aesthetic preferences. From the selection of materials to the placement of fixtures and finishes, paying close attention to even the smallest details is necessary.
Emphasizing attention to detail and customization creates truly one-of-a-kind spaces, reflecting your taste and enhancing your overall experience.
About Us
Eurobuild Construction is a reputable construction and renovation company that has been serving clients since 2017. Located in Metro Vancouver, BC, our dedicated team of construction professionals is driven by a genuine passion for our work. With a commitment to excellence, we strive to deliver top-notch results and exceed our client's expectations.
Our goal is to build lasting relationships with our clients founded on trust, transparency, and exceptional results. We understand that every project is unique, and we tailor our approach to meet your specific needs.
If you are thinking about designing, building your home or renovating it, you've come to the right place. Contact us today and get a quote now.