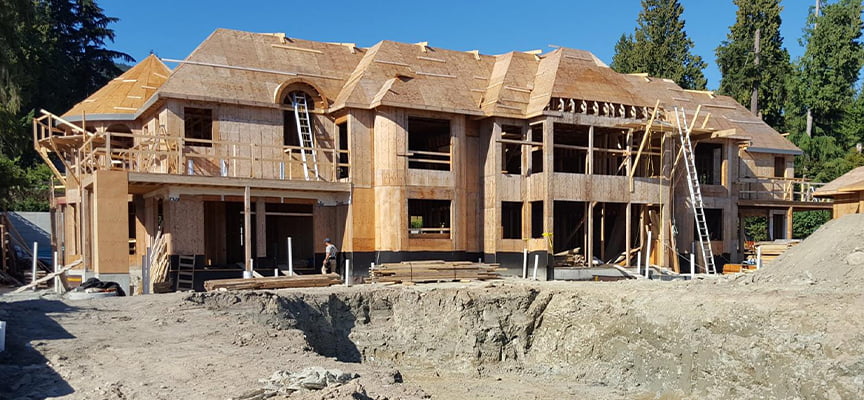 When embarking on a residential construction project in Vancouver, finding the right contractor is crucial to ensure a successful and satisfactory outcome. With many options available, it can be overwhelming to make the best choice.
That's why we have compiled a comprehensive checklist to guide you through the selection process, helping you identify the ideal residential construction contractor in Vancouver who aligns with your project's goals, budget, and timeline.
Whether planning a new home construction, renovation, or addition, this checklist will empower you with the knowledge and criteria necessary to make an informed decision and secure a reliable and skilled residential construction contractor in Vancouver.
Understanding Your Project Needs And Goals
Before choosing residential construction services in Vancouver, it is essential to have a clear understanding of your project's needs and goals. Start by defining the scope of your project. Are you planning a new home construction, a renovation, or an addition? Determine the size, complexity, and desired features of your project. Consider your budget, timeline, and any specific requirements or preferences you may have.
Create a detailed project brief that outlines your expectations and priorities. This will serve as a valuable reference point when evaluating potential contractors. Understanding your project needs and goals upfront will enable you to communicate effectively with contractors and ensure they clearly understand your vision.
Evaluating Contractor Experience And Expertise
When selecting a residential construction contractor in Vancouver, assessing their experience and expertise is crucial. Look for contractors with a proven track record in projects similar to yours.
Consider the years they have been in the industry and the various projects they have successfully completed. A contractor with a diverse portfolio showcases their ability to handle different project types and complexities.
Additionally, inquire about the expertise of their team members. Are they specialized in specific areas such as architectural design, engineering, or sustainable building practices? This information will help you determine if the contractor has the necessary skills and knowledge to execute your project to your satisfaction.
Assessing Licenses, Insurance, And Certifications
One of the most important factors to consider when choosing a residential construction contractor in Vancouver is their licenses, insurance, and certifications. Ensure the contractor holds the required licenses and permits to operate legally in your area. This demonstrates their compliance with local regulations and building codes.
Verify that the contractor has comprehensive liability insurance and workers' compensation coverage. This protects you from potential liabilities and ensures the contractor's employees are adequately protected while working on your property.
Furthermore, inquire about any relevant certifications or affiliations the contractor possesses. Certifications from reputable organizations indicate a commitment to professionalism and industry standards.
Also Read: Building Your Dream Home: How Custom Home Builders In Vancouver Turn Your Vision Into Reality
Checking References And Past Projects
Checking references and reviewing past projects is an effective way to gauge the reputation and quality of work of a residential construction contractor in Vancouver. Request a list of references from the contractor and reach out to previous clients. Inquire about their overall experience, the contractor's communication and problem-solving skills, adherence to timelines and budgets, and the quality of workmanship.
Additionally, ask the contractor to provide a portfolio of their past projects. Examine the quality of construction, attention to detail, and overall aesthetics. This will give you a sense of the contractor's style and the level of craftsmanship you can expect for your project.
Comparing Bids And Proposals
Once you have narrowed your options to a few reputable residential construction contractors in Vancouver, it's time to compare bids and proposals. Request detailed proposals from each contractor, outlining the scope of work, materials to be used, project timeline, and estimated costs.
Carefully review and compare the proposals, paying attention to any project specifications or exclusion variations. Be cautious of significantly low bids, as they may indicate potential compromises in quality or hidden costs. Look for transparency and clarity in the contractor's pricing structure and payment terms.
Consider scheduling meetings or follow-up discussions with the contractors to address any questions or concerns you may have regarding their proposals. This will help you make an informed decision based on the cost and value each contractor offers.
About Eurobuild Construction
Eurobuild Construction is a professional and high-end construction company based in Metro Vancouver. With a focus on exceptional craftsmanship and personalized customer service, we have built a strong reputation in the industry. Specializing in elevator retrofit services, our experienced team delivers precise and innovative solutions. Learn more about Eurobuild Construction.
Need expert residential construction services? Contact us now.