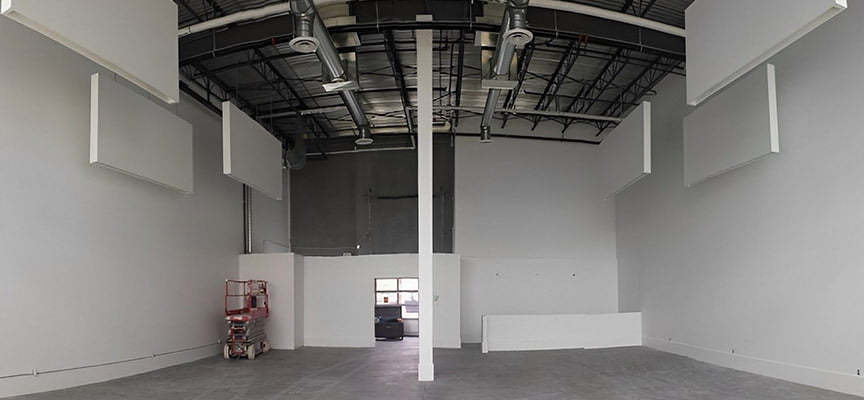 Renovating your commercial space can breathe new life into your business and help you attract more customers, and enhance productivity. But commercial renovation projects can be daunting and time-consuming.
You want your commercial renovation project to go smoothly and stay on budget, but how do you ensure that? How do you make sure the end result is exactly what you envisioned?
Along with hiring a reliable construction contractor for renovations, follow these tips to ensure your project runs smoothly from start to finish.
Planning And Budgeting
The first and most crucial step in any commercial renovation project is proper planning and budgeting. Begin by identifying your renovation goals and what changes you want to make to your space.
Consider factors such as functionality, aesthetics, branding, and sustainability when setting your goals. For instance, if you run a retail store, you may want to focus on creating an appealing layout that maximizes product visibility and enhances the customer shopping experience.
Additionally, look for layout modifications, interior design, lighting, and technology upgrades. Create a detailed plan that outlines each aspect of the renovation.
Next, set a realistic budget for your project. Take into account material costs, labour expenses, permits, and any unforeseen expenses that may arise. Also, make sure to allocate a contingency fund to handle unexpected issues that may arise during the renovation process.
Hire The Right Professionals
If you want your commercial projects to stand out and leave your competitors green with envy, hire a good renovation team. Choosing the right renovation professionals for your project is crucial for its success.
Collaborating with a competent team of architects, contractors, and designers can make a significant difference in the outcome. Look for professionals who specialize in commercial renovations and have a proven track record of delivering high-quality results.
Research and gather recommendations from trusted sources. Check their portfolios and previous client testimonials to assess their expertise and reliability. Effective communication and a shared vision are vital when working with professionals, so ensure that you feel comfortable and confident in their abilities.
Plan For Minimal Disruption
No business can shut down its operations for renovation, right? So it is essential to minimize disruption to your business operations. The last thing you want is for your business to suffer from prolonged closures or customer dissatisfaction.
To achieve a smooth transition, consider implementing a phased renovation plan. Divide the project into manageable stages that will allow you to keep certain areas of your business operational while work is being carried out in others.
For example, if you are renovating a restaurant, you can renovate the dining area first while keeping the kitchen operational. This way, you can continue serving customers during the renovation process.
Clear communication with your team and stakeholders is key to managing expectations and ensuring everyone is aware of the renovation schedule. By planning for minimal disruption, you can maintain your business's productivity and minimize financial losses.
Also Read: How Commercial Construction Services Shape Business Environments
Embrace Sustainable Practices
In today's environmentally conscious world, incorporating sustainable practices into your commercial renovation project is not only beneficial for the planet but also for your business. Energy-efficient lighting, water-saving fixtures, and eco-friendly materials can significantly reduce your operational costs in the long run.
Consider using renewable materials such as bamboo or reclaimed wood for flooring and furniture. Install efficient HVAC systems and optimize insulation to minimize energy consumption.
Additionally, explore options for recycling construction waste to reduce the project's environmental impact. By adopting sustainable practices, you showcase your commitment to environmental responsibility and potentially attract environmentally conscious customers.
Ensuring Quality Control
Quality control in construction is vital for a successful outcome. Regularly inspect the work being done and ensure that it aligns with the agreed-upon plans and specifications. Conducting quality checks at different stages of the renovation will help identify any issues early on and allow for prompt resolutions.
Additionally, work closely with your contractor to select high-quality materials and finishes that will withstand daily wear and tear. Investing in durable and sustainable products will ensure that your renovated space remains functional and visually appealing for years to come.
About Us
At Eurobuild Construction, we aim to redefine the construction industry with our unwavering commitment to excellence. Since 2017, we have been the go-to construction company in Metro Vancouver, BC, trusted for our expert services and unmatched quality.
We understand that each project is unique, which is why we tailor our approach to meet your specific needs. By collaborating closely with you every step of the way, we ensure that your vision is transformed into a tangible masterpiece.
Contact us today, and let us transform your vision into a breathtaking reality.