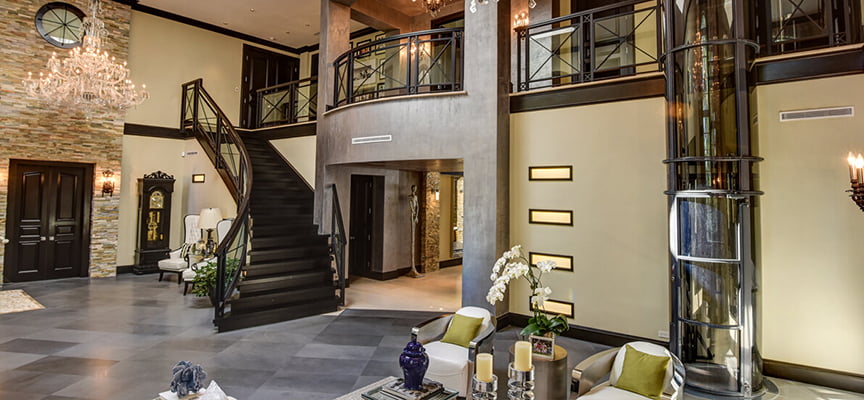 If you're considering making upgrades to your property, you may want to consider elevator installation. Elevators can add a significant amount of value to your home and also increase its resale value.
Whether you're looking for residential elevator installation for a brand-new house or elevator retrofits, understanding the benefits and different aspects of the process is essential. It will help you hire a suitable construction and elevator installation company.
The Benefits Of Elevator Installation
Elevator installation offers a range of benefits for both residential and commercial properties. Not only does it enhance accessibility and convenience, but it also adds a touch of luxury and sophistication to your property.
By opting for professional elevator installation services from the best elevator installation company, you can ensure a seamless and high-quality installation process that meets all safety and regulatory standards.
One of the main advantages of elevator installation is improved accessibility. Installing an elevator ensures that individuals of all ages and abilities, including those with mobility impairments or disabilities, can easily access all areas of your property. This is especially important for commercial properties where accessibility compliance is required by law.
Elevator installation also offers greater convenience, enabling individuals to easily transport heavy or bulky items between floors. This is particularly useful in residential settings where homeowners may need to transport groceries, laundry, or other items between floors.
Moreover, an elevator installation can significantly increase the value of your property. Buyers are often willing to pay a premium for properties with elevators, making it a valuable investment for homeowners and commercial property owners alike.
By choosing a professional elevator installation company, you can ensure that your elevator is installed to the highest standards of quality and safety. Professional elevator installation services can also offer ongoing maintenance and repairs, helping to ensure that your elevator continues to function smoothly for years to come.
Also read: Elevator-Integrated Luxury: Unveiling Oliver Ekman-Larsson's Vancouver Residence
The Factors That Affect Elevator Installation Cost
When considering an elevator installation, it is crucial to keep in mind that the overall cost may vary depending on several factors. Understanding these factors will help you make an informed decision and find the best elevator installation contractor who can provide you with cost-effective solutions.
The Type Of Elevator System
The type of elevator system you choose will undoubtedly have a significant impact on the final installation cost. There are different types of elevators available in the market, including hydraulic, traction, and pneumatic elevators.
Each of these elevator systems comes with its set of benefits and costs. Hydraulic elevators, for instance, are generally less expensive than traction elevators, but they may require more maintenance in the long run.
The Size And Complexity Of The Installation
The size and complexity of the installation will also influence the final cost of the project. Installing an elevator in a small residential building will be less complicated and, therefore, less expensive than installing one in a high-rise commercial building. Additionally, the elevator's design, such as the number of floors it needs to serve, will also play a crucial role in determining the installation's overall cost.
The Materials Used
The materials used in the elevator's construction can also influence the elevator installation cost. Elevators can be built with different materials, from basic steel to more luxurious options like glass and wood. Depending on the materials you choose, the cost can vary significantly.
Expertise Of The Elevator Installation Contractor
The expertise of the elevator installation contractor will also determine the final cost of the installation. A more experienced contractor may charge more for their services than a less experienced one. However, working with a more experienced contractor may also ensure a smoother and quicker installation process, which may compensate for the additional cost.
By evaluating these factors and requesting quotes from different elevator installation contractors, you can make an informed decision and find the most cost-effective solution for your property.
About Eurobuild Construction
Eurobuild Construction is a reliable high-end construction company located in Metro Vancouver. We offer a wide range of design, construction and renovation services, including home elevator installation and retrofitting, to help you enjoy accessibility benefits and have greater value for your home. Our team consists of highly experienced elevator installers so you can expect precise and modern solutions from us.
Contact us today if you have any questions about our services.